LennyHybrid Preschool (Half Buckle) - Wild Wine "Allure"
Clockwork Perpetuum - 100% Cotton, 240gsm, Jacquard Weave
New - LennyHybrid Preschool - Adjustable half buckle baby carrier for toddlers and preschoolers!
Age: 1-5 years

Clothing size:

86-122
A carrier for "special missions" dedicated for bigger/older children.
Allows for back, front, and hip carries
Adjusts to grow with your child
It's like a pre-tied wrap. The comfort of a carrier + versatility of a wrap.
Reinforced construction - The golden mean between secure and solid construction and the softness to keep the comfort while babywearing
Comfort for the parent - Removable shoulder padding for comfortably carrying heavy children. Adjustable waist belt and long shoulder straps ensure a perfect fit for parents of various sizes
 Hood - Comes with a coordinating, removable hood that is easy to attach for head support while sleeping, and for wind and sun protection
Pocket - Placed on the waist belt. Practical and handy; with a super easy magnet fastener. Will easily contain a phone, keys and other necessary accessories
The certificate of compliance with safety norms PD CEN/TR 16512:2015 and ASTM F2236 - 16a
ATTENTION: Actual colors and pattern placement may vary from pictures. The color of the buttons can vary from the one presented in the pictures.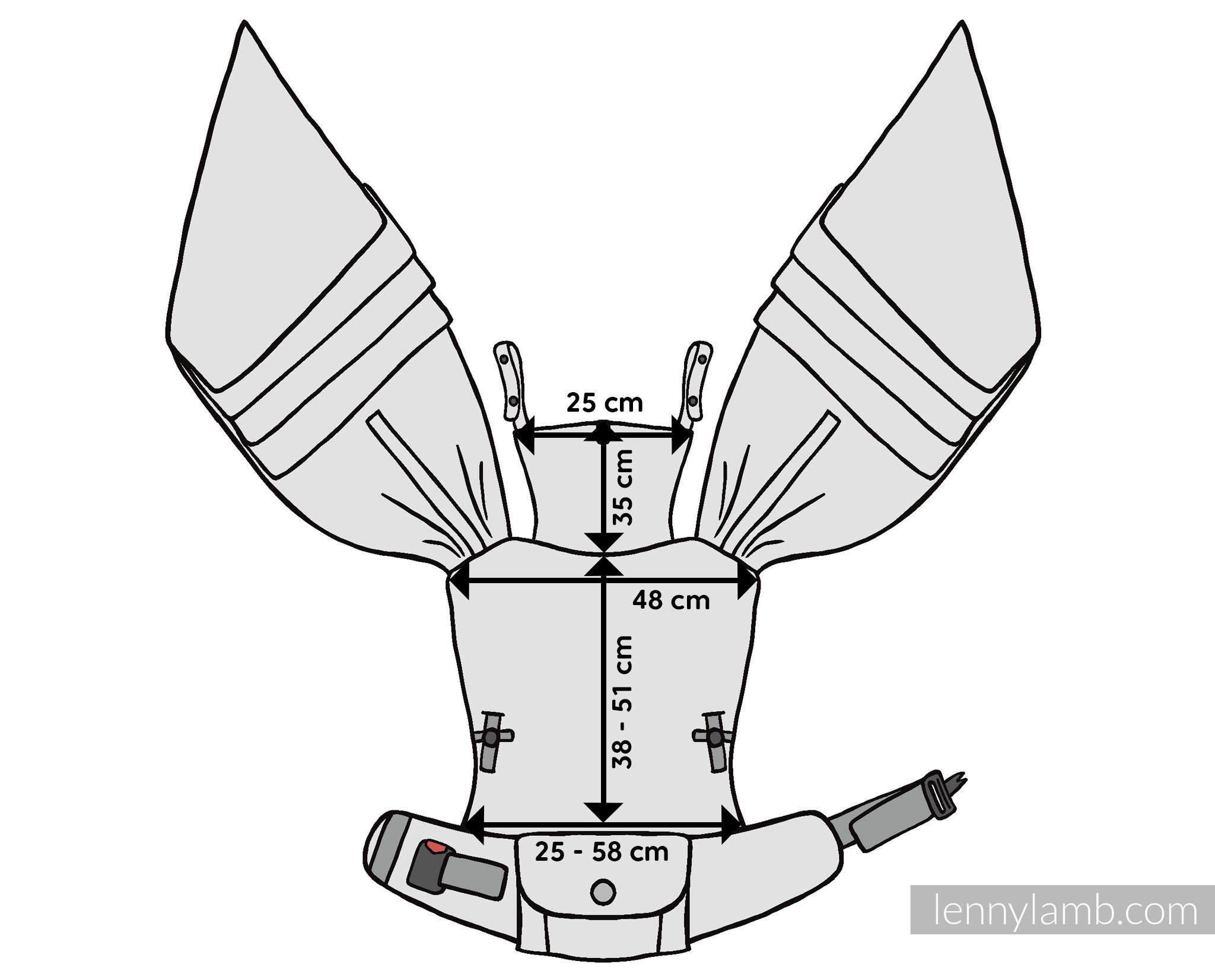 Permissible measurement error +-3cm